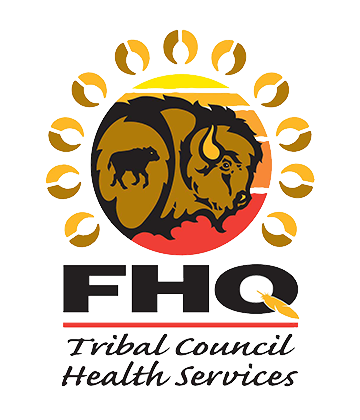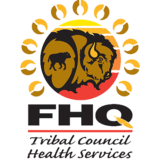 FHQ Health Services
The File Hills Qu'Appelle Tribal Council invites applications for the position of
Clinical Pharmacist
(Permanent Full Time)
The File Hills Qu'Appelle Tribal Council is a dynamic and progressive organization that provides a range of programs and health services which serve eleven First Nations throughout Southern Saskatchewan within the Treaty Four Territory. The position is based at the All Nations Healing Hospital, located in Fort Qu'Appelle, SK.
The Clinical Pharmacist will work within a multidisciplinary and high functioning team, to provide safe culturally responsive client directed services, primary health care, chronic disease management, acute care management, and a focus on chronic kidney care services to individuals, families, and communities between the Rising Bear Healing Center and acute care services located at ANHH. This position works collaboratively with all departments of ANHH, the File Hills Qu'Appelle Tribal Council (FHQTC) Health Services, Non-Insured Health Benefits (NIHB), and the Saskatchewan Health Authority (SHA).
DUTIES OF THIS POSITION INCLUDE, but not limited to: 
Comprehensive medication review in relation to clients at risk and/or living with acute or chronic disease
Assessment, planning, evaluation and recommendations to help manage acute and chronic conditions, disease symptoms, adverse effects and renal dose adjustments
Identify and resolve actual/potential drug related reactions to prioritize medication safety and efficacy
Liaise with patients, family members and other healthcare professionals, specialists, and Traditional Knowledge Keepers to provide medication and traditional medicine education, support and counselling
Facilitate prescription management, compliance aid, drug coverage and other issues as required
Participate within the interdisciplinary team in expanded project development and/or committees related to community initiatives, antimicrobial stewardship, research, and Accreditation practices
QUALIFICATIONS
Bachelor of Science in Pharmacy Degree from an accredited university
Current Registration with the Saskatchewan College of Pharmacy Professionals
Certificate of completion of an Accredited Hospital Pharmacy Residency or suitable experience an asset
Certified Diabetes Educator (CDE) an asset
KNOWLEDGE, SKILLS AND ABILITIES
Strong knowledge and understanding of primary health care and chronic disease prevention and management, preferably in a community setting
Demonstrates ability to apply research and best practice guidelines to clinical practice
Ability to work independently with minimum supervision
Advanced interpersonal skills
Ability to learn new skills, prioritize workload, and multi-task
Proficient working in electronic database systems
Flexibility to changing work demands
Demonstrates excellent verbal and written communication skills
Dependability and demonstrated ability to work in a confidential and culturally safe environment
Demonstrated knowledge, respect, and understanding of First Nations culture, ceremonies, and traditional medicine practices
In addition to the competitive health benefits and pension plan, professional development opportunities to enhance education and skills are supported that provide mutual benefit.
Hours of Work:
Monday to Friday 8:30 am to 4:30 pm (7.5 hrs/day). Flexibility may be needed due to operational requirements.
Rate of Pay:
Competitive Health Benefits and Pension Plan
Closing Date:
Open until a suitable candidate is found.
All interested individuals should forward a cover letter clearly demonstrating how they meet the requirements of this position, a current resume, copy of diploma, and three references to:
Human Resources
FHQTC Health Services
P.O. Box 300
Fort Qu'Appelle, SK. S0G 1S0
Fax: 306-332-3790
E-mail: hr.anhh@fhqtc.com 
We thank all applicants for applying. Only those applicants selected for an interview will be contacted.