Director of Health & Safety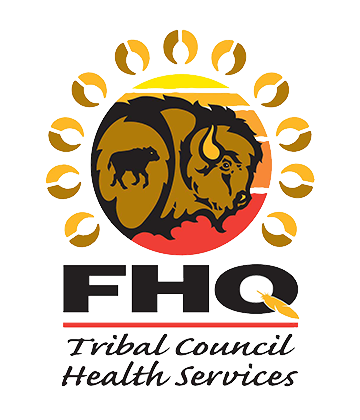 The File Hills Qu'Appelle Tribal Council
Invites applications for the position of
Director of Health & Safety
The File Hills Qu'Appelle Tribal Council is a non-profit organization that provides a range of programs and services to 11 First Nations throughout Southern Saskatchewan within the Treaty Four Territory.  The position will work as part of the All Nations' Healing Hospital and First Nations Health Services team, based at the "All Nations Healing Hospital" located in Fort Qu'Appelle, SK.
Reporting to the Executive Director, the Director of Health & Safety is responsible for the oversight of effective Environment and Occupational Health and Safety programs and services and the development and implementation of accreditation quality practices and the adherence to legislative, regulatory and policy requirements. This position will lead and facilitates accreditation process and the evolving quality practices into the organization's daily operation. This position ensures the development of strategies and program implementation in compliance with OH&S to promote safe and healthy workplaces and communities.
Qualifications:
Degree in a Health Profession Study
Public Health or Safety certification training in Canada is an asset.
In-depth experience in a health facility accreditation process, including quality improvement, patient safety, OHS and healthy work environments.
Valid drivers license
Minimum 7 years' experience as an occupational and/or environmental health and safety leader in a community health/hospital setting
Ability to build and maintain positive working relationships and to work in a multidisciplinary team based working environment
Exceptional organizational, interpersonal, communications, research, analytical and writing skills
Knowledge and experience in working with First Nations people, culture, and traditions
Valid class 5 licence
Criminal & Vulnerable Sector check required
Successful candidate must provide proof of COVID-19 vaccination or provide negative tests weekly
Hours of Work:           Monday to Friday 8:30 am to 4:30 pm (7.5 hrs./day)
Rate of Pay:                Salary commensurate with qualifications and experience
Benefits:                      Competitive health benefits and pension plan
Closing Date:              Open Until a Suitable Candidate if Found
All interested individuals should forward a cover letter clearly demonstrating how they meet the requirements of this position, a current resume, copy of Degree, certification, and three references to:
Human Resources
FHQTC Health Services
P.O. Box 300
Fort Qu'Appelle, SK. S0G 1S0
Fax:  306-332-3790    E-mail: hr.anhh@fhqtc.com
We thank all applicants for applying.  Only those applicants selected for an interview will be contacted.