Temporary Disruption to Laboratory Services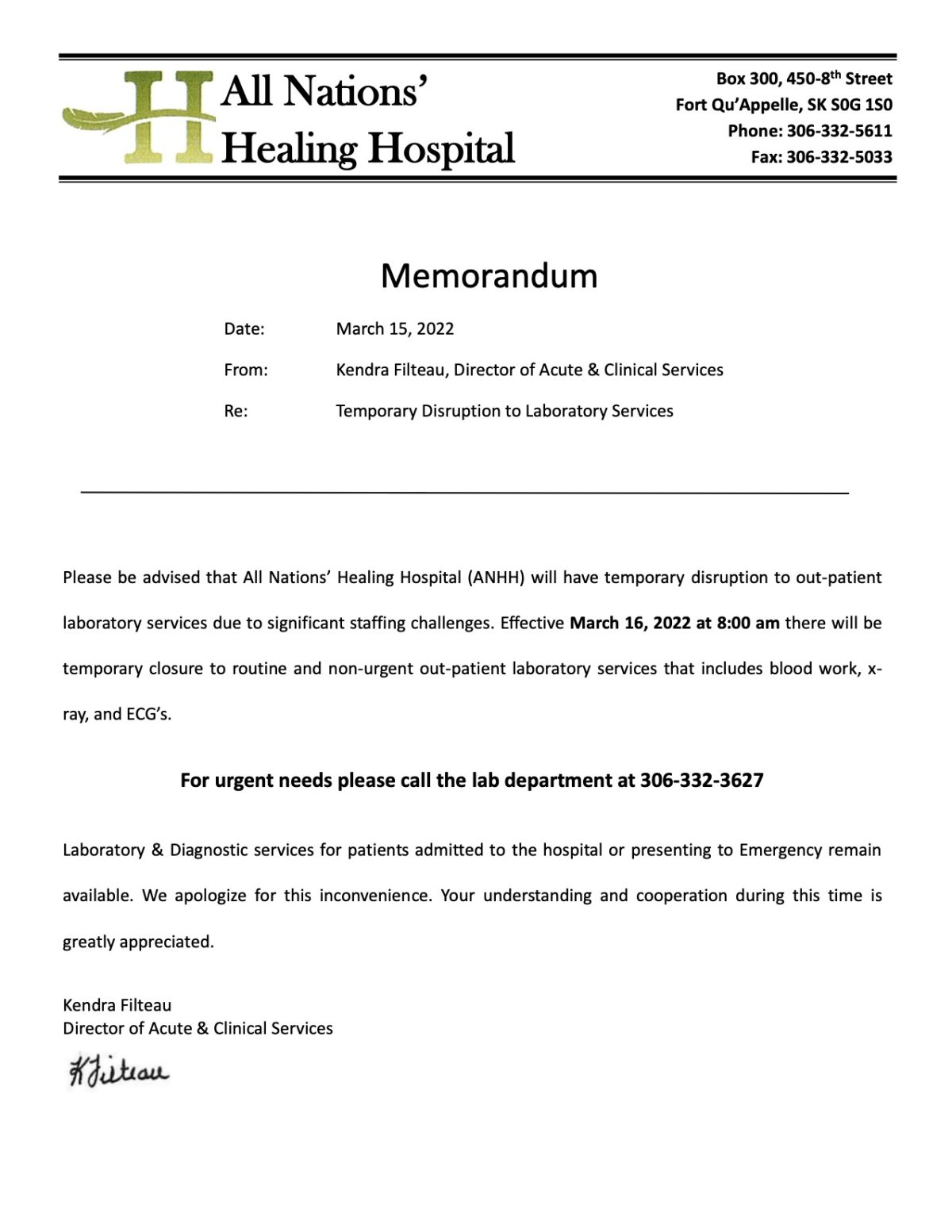 Memorandum
Date: March 15, 2022
From: Kendra Filteau, Director of Acute & Clinical Services
RE: Temporary Disruption to Laboratory Services
Please be advised that All Nations' Healing Hospital (ANHH) will have temporary disruption to out-patient laboratory services due to significant staffing challenges. Effective March 16, 2022 at 8:00 am there will be temporary closure to routine and non-urgent out-patient laboratory services that includes blood work, x- ray, and ECG's.
For urgent needs please call the lab department at 306-332-3627
Laboratory & Diagnostic services for patients admitted to the hospital or presenting to Emergency remain available. We apologize for this inconvenience. Your understanding and cooperation during this time is greatly appreciated.
Kendra Filteau
Director of Acute & Clinical Services