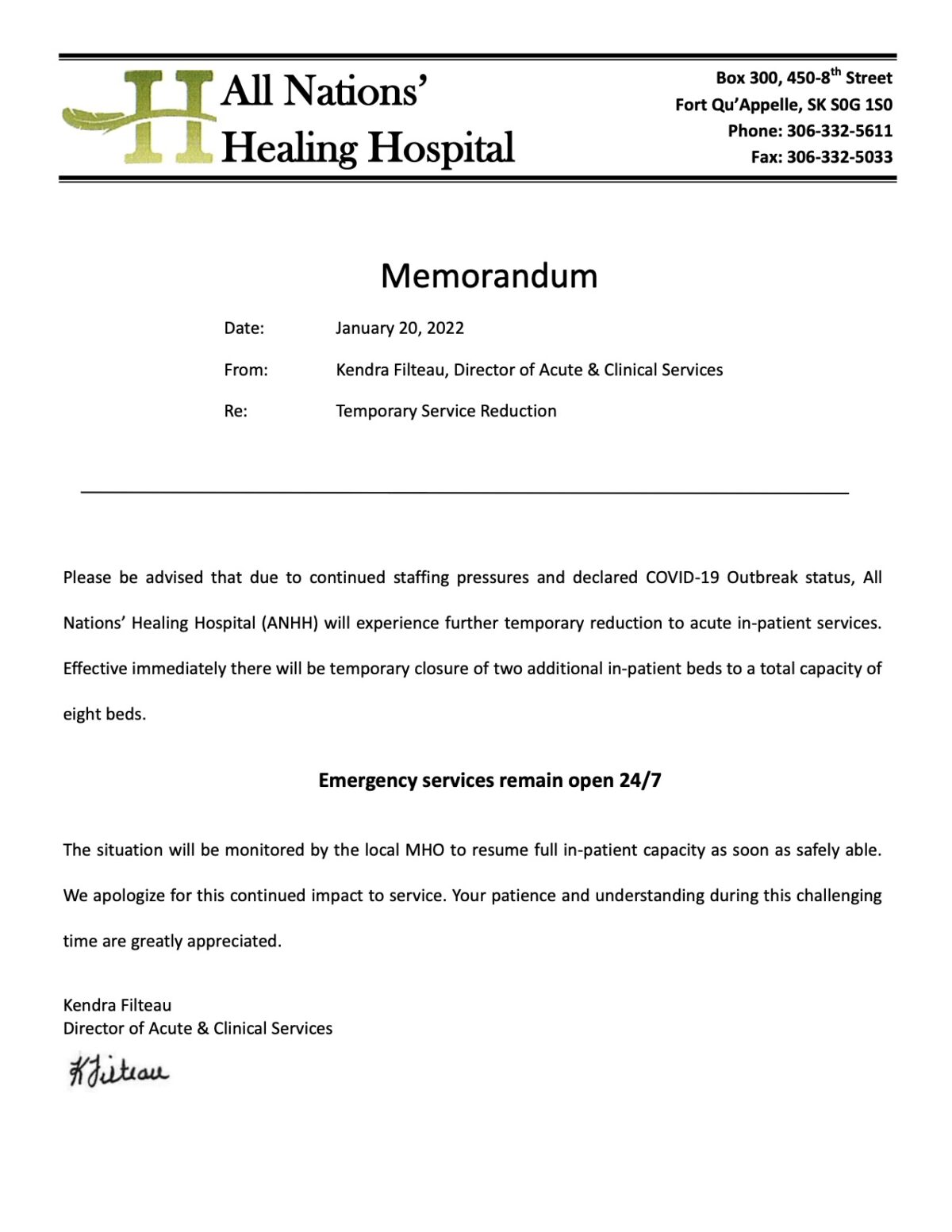 Memorandum
January 20, 2022
Kendra Filteau, Director of Acute & Clinical Services
Temporary Service Reduction
Please be advised that due to continued staffing pressures and declared COVID-19 Outbreak status, All Nations' Healing Hospital (ANHH) will experience further temporary reduction to acute in-patient services. Effective immediately there will be temporary closure of two additional in-patient beds to a total capacity of eight beds.
Emergency services remain open 24/7
The situation will be monitored by the local MHO to resume full in-patient capacity as soon as safely able. We apologize for this continued impact to service. Your patience and understanding during this challenging time are greatly appreciated.