FHQTC Jordan's Principle Dept. January 2022 Update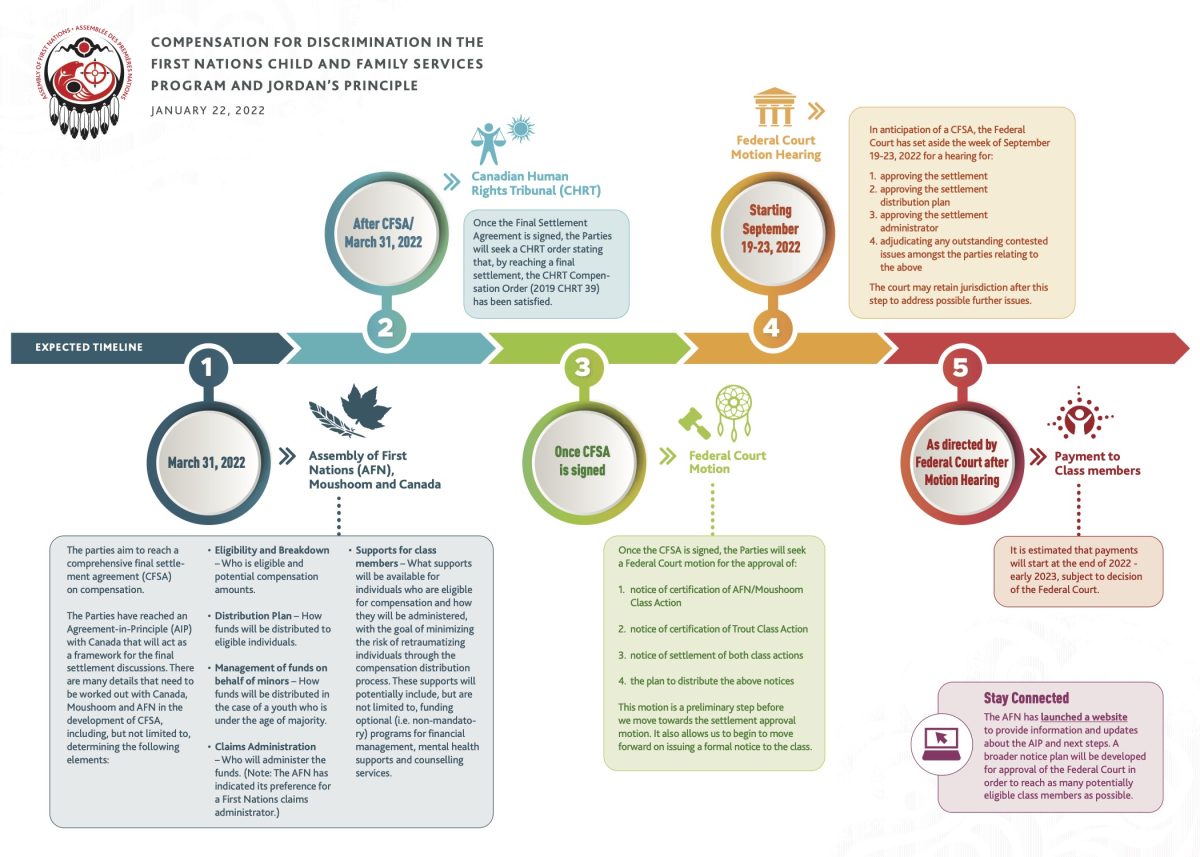 Earlier this month, you may have heard some conversation regarding compensation for First Nations children: "On December 31, 2021, negotiations between the Parties reached an Agreement in Principle (AIP) that sets out a non-binding plan for Canada to satisfy the Canadian Human Rights Tribunal orders to cease its discriminatory conduct and prevent its recurrence in the provision of child and family services and Jordan's Principle" (First Nations Child and Family Caring Society, 2022). To clarify, this is a step in the right direction for Canada but is a pre-agreement that has yet to be finalized through a Final Settlement Agreement.
In the video (link below), Cindy Blackstock, executive director of the First Nations Child and Family Caring Society (FNCFCS), explains further.
VIDEO: Indigenous child welfare compensation deal just 'words on paper' for now: Cindy Blackstock – YouTube
For more information on this pre-agreement and what this could mean for First Nations children in Canada, please see the attached document from FNCFCS: (PDF LINK) "Settlement Agreement in Principle Regarding Compensation for First Nations Children". As more information becomes available in the coming months, we will do our best to keep you updated!
For more information, please contact our Jordan's Principle Health Navigators:
Deanna Hoffort (306-332-3658) and Kelsey Moore (306-332-8247)