Memorandum: Resumption of Services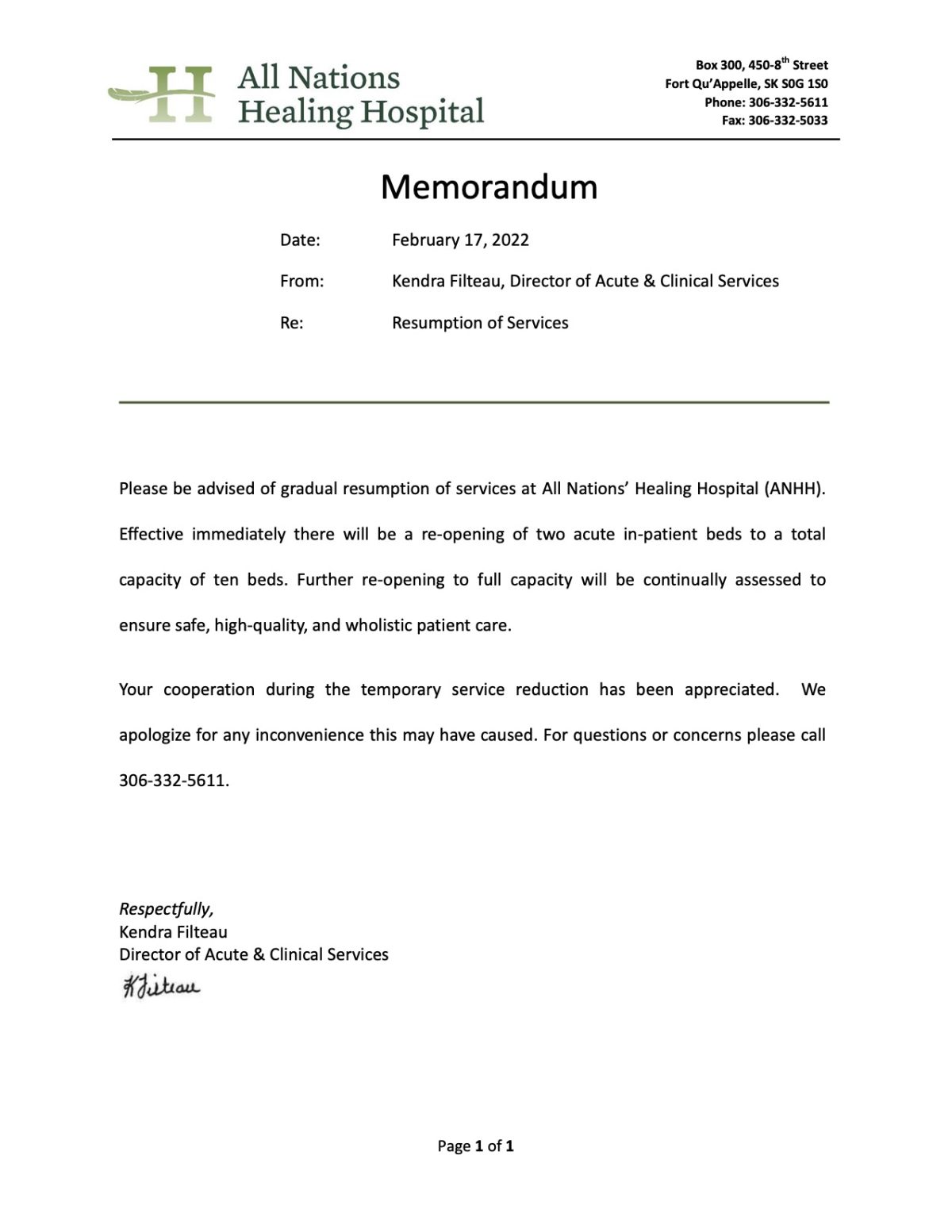 Please be advised of gradual resumption of services at All Nations' Healing Hospital (ANHH). Effective immediately there will be a re-opening of two acute in-patient beds to a total capacity of ten beds. Further re-opening to full capacity will be continually assessed to ensure safe, high-quality, and wholistic patient care.
Your cooperation during the temporary service reduction has been appreciated. We apologize for any inconvenience this may have caused. For questions or concerns please call 306-332-5611.